This week, my quote (or quotes in this case), for Writer's Quote Wednesday are from Ernest Hemmingway.
I'll start with this one: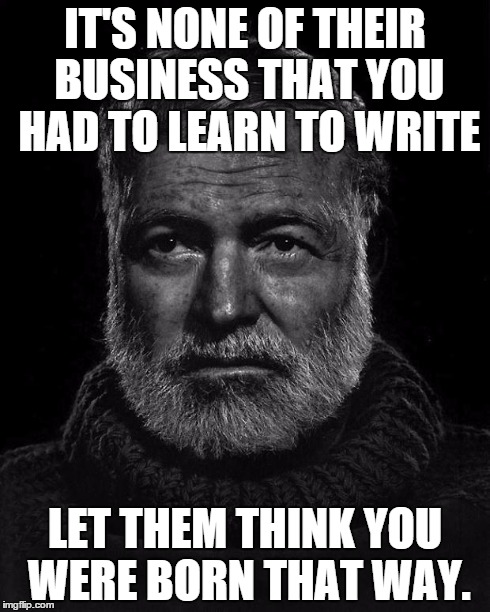 Ernest Hemingway
I sincerely believe I was born to tell stories, why else would I have so many characters in my head? I've been making things up since the moment I could talk; spinning yarns and torturing entertaining my family with the worlds I was desperate to create. But Hemingway is right. You have to learn to write. It's an art form, a skill to be nurtured; an ability you have to practice at every day.
The simple fact is, as writers, we never stop learning, and we shouldn't. Which leads me to my next Hemingway quote: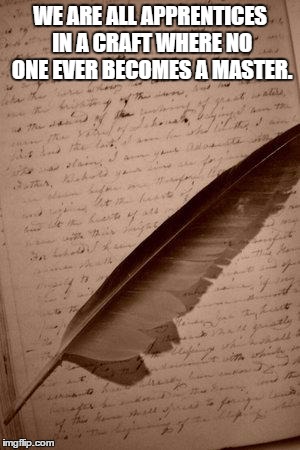 It's an important message I think, and it helps me when I feel disheartened with a project or the words aren't flowing as well as I hoped. Every writer rides the learning curve. I know I will continue to develop and grow, but there's infinite pleasure in that.
Don't forget to stop by at Colleen's place (Silver Threading) for more amazing quotes about writing. It's a great place to hang out.
Thanks for stopping by.
Mel